My dearest aspiring DJs, producers, and everything in between out there. We all start somewhere don't we? Whether that's being discovered by the great R&B artist Usher, by watching a video that just hit 80 million views on YouTube in Korea and hasn't even hit the U.S. market yet, or even by singing on American Idol, there's a beginning to all of our journeys. So, what is it about social media these days that brings about those teenage producers who comment "I am a 15 year old producer, and it would be much appreciated if you listen to my track" on a popular SoundCloud link? Well, in the minds of many, the thinking is this:
Commenting on A Popular Artist's SoundCloud Will Expose Your Music
The minds of these teenage DJs and producers alike are simply, "well, if I post my link on Rihanna's SoundCloud then she will listen to it, and so will her fans." The answer is simply NO. Most of the time, people completely skip over the commenting section of any social media platform. Others easily see the tactics you use and take it as something that hundreds of thousands of others are doing. There's no uniqueness to the way you are showing the world your music, and it simply isn't the answer to becoming a sensation.

Sending Out Chain E-Mails to Blogs, Like Ours, and BCC All 500 Blogs in the Same E-Mail Will Secure at Least Some Blogs will Open It and Post It
Please do not nor think this will happen youngins. Blogs like ourselves and many of our friends across this internet platform realize your 'easy-way' of reaching your track out to us. Most people take the time out to write personalized messages to each blog thanking them for a post they did a few months back, or stating how much they enjoyed a post on "ABC's remix of XYZ." Simply putting a message together that states "Hello Friends, check out my remix to Avicii's Levels! Links are attached. Bye" isn't going to cut it. People will begin to recognize the personality you carry out as an artist, and the responses will begin to accumulate with a combination of good production and the right approach.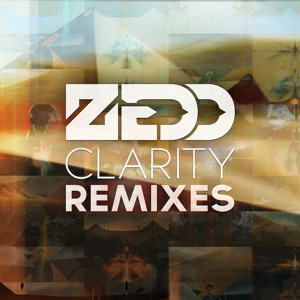 Remixing Songs that Everyone Else Does Will Index My SoundCloud / YouTube Link on Google
Please, no more Clarity remixes, no more Levels remixes, no more Swedish House Mafia vs. Carly Rae Jepsen mashups!!!! Just because the 'popular' thing to do is remix a track that is trending online, doesn't mean your version is going to pop up on the first page of Google when I search 'Zedd - Clarity remixes.' Think outside the box. Start remixing tracks no one has even thought of remixing. The original artist will hopefully then see a sense of creativity in your work, and possibly appreciate the time and effort you took to remix something. If they even have the smallest market, let's say 5,000 fans on Facebook and 2,000 on Twitter, at least its a start to a new market you are tapping into. As many loving mothers have said in the past, you can't have the cake and eat it too.
All in all my message is this: appreciate the relationships you establish with bloggers, other producers, publicists, and general fans that appreciate your music and most of all, cherish them. It always starts with that one person believing in you until the avenues of possibilities begin to widen. We all wouldn't be where we are today unless that core group of people had faith in what we do. All of us here at Daily Beat have loving, caring and supportive people who believe in us and this blog, and there will be those people in your lives as well that will carry you through your DJing career. So today we appreciate those who maybe take things a step too far and spam Social Media. Start learning that the originality in your delivery is the key to making it to the top of the Beatport Charts, #1 on Hype Machine, and the prime time main stage set at Ultra Music Festival.
Your Editor-in-Chief,
Chris