It's been a while since I've done one of these, but with the debuts of A$AP Rocky and Macklemore & Ryan Lewis, among others, and being the hip-hop historian that I am, or at least pretend to be, I couldn't help but think of some of the great debut albums in hip-hop history. Narrowing it down to just five albums was a bitch, but I did my best. As is the case with all these lists, this is just me waxing poetic, so you may have a different top 5, but here's mine.
Honorable Mentions:
Enter the Wu-Tang (36 Chambers) – Wu-Tang Clan | Reasonable Doubt – Jay-Z | College Dropout – Kanye West | The Miseducation of Lauryn Hill – Lauryn Hill | Doggystyle – Snoop Dogg | Get Rich or Die Tryin' – 50 Cent
5. 3 Feet High And Rising – De La Soul
In 1989, gangsta rap was beginning to take over hip-hop. In a sea on guns, bullets, and blood, a three-petaled flower called De La Soul emerged and changed the game. The trio's debut album, 3 Feet High And Rising, is one of the truly revolutionary albums in hip-hop history. The positive and upbeat tone of 3FHR provided a stark contrast to the hardcore and violent lyrics that were popular during the late 80's and early 90's. This caused De La Soul to be typecast as a hippy group, much to their chagrin. 3FHR also laid the foundation for the creation of alternative hip-hop. For those of you who don't know what alternative hip-hop is, well, it's a little hard to explain. But if you listen to A Tribe Called Quest, The Roots, Common, Mos Def, Talib Kweli, J Dilla, and Kanye West (before 808's & Heartbreak), then you're listening to alternative hip-hop. De La Soul made it cool to be different within the hip-hop community. Even though their subsequent records don't have the same light-hearted sound as 3 Feet High And Rising, they immortalized themselves with their debut and changed hip-hop for decades to come.
Recommended Tracks:
"Change In Speak" | "Eye Know" | "Say No Go" | "Buddy" (Featuring The Native Tongues" | "Me Myself And I"
4. Paid In Full – Eric B. & Rakim
The mid-80's is considered the Golden Age of hip-hop, and there is one album that epitomized it: Paid In Full. For those of you who are casual hip-hop fans and only listen to mainstream hip-hop, this album is gonna be hard for you to listen to. It may sound simplistic compared to the grandiose sounds of producers such as Kanye West. Even I can't say that I'm a huge fan of Golden Age hip-hop. That still doesn't change the fact that this record was a revelation, both sonically and lyrically. Even though Paid In Full has come to characterize the boom-bap sound that was the hallmark of the Golden Age, producer and DJ Eric B. took producing to a new level. You can find dozens of samples within one song on this record and there are a few instrumental tracks that showcase Eric B's skill. As great as the production is on Paid In Full, Rakim is the true star of this record. Every guitarist wants to be like Jimi Hendrix. Every saxophonist wants to be like Charlie Parker. Every basketball player wants to be like Michael Jordan. When an MC picks up a microphone, they want to be like Rakim. Simply put, Rakim is the greatest MC of all time. He's your favorite rapper's favorite rapper. If for some reason I was to teach a class on how to rap, Paid In Full would at the top of my list of required listening. Q-Tip, Common, Mos Def, and Black Thought are just a handful on rappers who have quoted Rakim's rhymes on this album. Paid In Full isn't just one of the greatest debut albums of all time, but it's one of a select few albums that can lay claim to being the greatest in hip-hop. And if it's not the greatest, it's definitely the most influential.
Recommended Tracks:
"I Ain't No Joke" | "My Melody" | "I Know You Got Soul" | "Move The Crowd"

3. Ready To Die – The Notorious B.I.G.
Do I think that Ready To Die is a better album that Paid In Full? Not necessarily. But it certainly made a bigger splash upon its debut, and the same way that Paid In Full defined the sound of 80's hip-hop, Ready To Die helped define the sound of 90's hip-hop. Christopher Wallace AKA The Notorious B.I.G. was just 22 years old when Ready To Die dropped, but when you listen to this album, he sounds like he had been in the game for years. This albums features production from the likes of DJ Premier, Easy Mo Bee, and Puff Daddy, so it would have been damn near impossible for this record to not sound good with all these legendary producers on board. But even they couldn't take the spotlight away from Biggie. His lyricism is on point throughout, talking about everything from love, to committing suicide, to going from rags to riches. Biggie's rhymes were further enhance by the smoothness and warmth of his voice (probably caused by him being so damn fat, but I'm not complaining). Several songs from this record like "Juicy" and "Big Poppa" are considered hip-hop classics. Ready To Die not only shot The Notorious B.I.G. to the top of the hip-hop world, but it established him as the figurehead of a movement that would put him opposite of 2pac and would ultimately take his life.
Recommended Tracks:
"Machine Gun Funk" | "Juicy" | "Big Poppa" | "Suicidal Thoughts"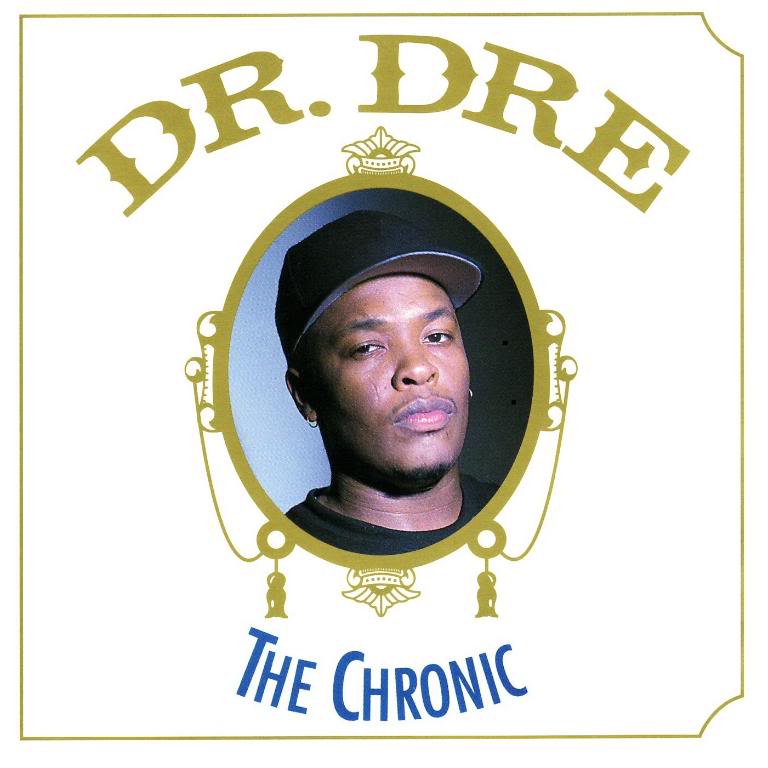 2. The Chronic – Dr. Dre
On December 15th, 1992, west-coast hip-hop was born. This is also the day that Dr. Dre released The Chronic, and that's no coincidence. Unlike the other artists on this list, Dre had considerable success before his solo debut as the producer of the legendary hip-hop group N.W.A. However, The Chronic would prove to be the album that defined Dr. Dre's career, and it still does. What makes this album so great is Dre's production. He created the sound that became synonymous with west-coast hip-hop: g-funk. This sound, which features samples from George Clinton, including his work with Parliament and Funkadelic, and Zapp & Roger, served as the basis for the albums of other west-coast rappers including 2pac and the rest of the Death Row family. For an example of this, look no further than "Nuthin' But A G Thang," a track that tops many lists as the greatest hip-hop song of all time. The Chronic is also significant because it not only proved that gangsta could be a commercial commodity by going platinum several times over, but it was also the first hip-hop record by a credible artist that sold millions. Artists like Run-DMC experienced a great deal of commercial success, but there were some who considered them to be sell-outs. Because of his work with N.W.A., nobody questioned Dre's legitimacy. The album also launched the career of another legendary rapper who could've made this list, Snoop Dogg. Along with Paid In Full, The Chronic is one of those albums that tops "greatest hip-hop albums of all-time" list. It's hard to argue against it.
Recommended Tracks:
"Let Me Ride" (Featuring Snoop Dogg & RBX) | "Nuthin' But A G Thang" (Featuring Snoop Dogg) | "Rat-Tat-Tat-Tat" (Featuring Snoop Dogg & D.O.C.) | "Bitches Ain't Shit"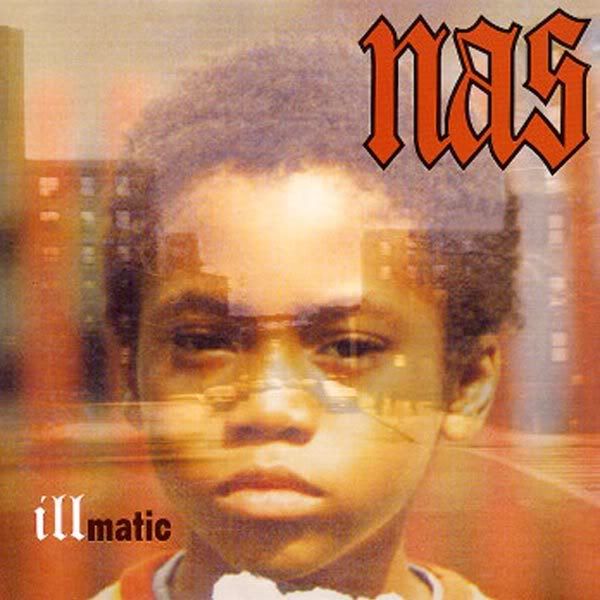 1. Illmatic – Nas
After the release of The Chronic, west-coast hip-hop and g-funk dominated the hip-hop scene. California had usurped New York as the epicenter of hip-hop. However, on April 19th, 1994, the east coast got its own version of The Chronic in the form of Nas's Illmatic. Upon its release, Illmatic was immediately considered a hip-hop classic. Nas is regarded as one the great poets in hip-hop, and Illmatic earned him this reputation. His lyricism depicted the harsh realities of life in the ghetto without the sexism and violence of gangsta rap. Nas was able to take the message of Public Enemy and make it accessible to a wider audience. The production on Illmatic is not to be ignored either. While Dre defined the sound of west-coast hip-hop with g-funk, Illmatic redefined the east-coast hip-hop sound using beats that had a more soulful and jazzy sound compared to its west-coast counterpart. The album features several great producers such DJ Premier, Pete Rock, Large Professor, and my personal favorite, Q-Tip. Along with Ready To Die, which was released a just few months later, Illmatic brought New York back to the forefront of hip-hop and helped create the stark contrast between the hip-hop coming from the two coasts. Not only do I consider Illmatic to be the greatest hip-hop debut album, I think it's the greatest hip-hop album of all time. But that's just my opinion.
Recommended Tracks:
"N.Y. State Of Mind" (Produced by DJ Premier) | "Life's A Bitch" | "The World Is Yours" (Produced by Pete Rock) | "Memory Lane (Sittin' In The Park)" (Produced by DJ Premier) | "Represent" (Produced by DJ Premier) | "Ain't To Hard To Tell" (Produced by Large Professor)