Ultra Music Festival marked the beginning of Festival Season. Now, with EDC New York just a few days away and EDC Las Vegas just over a month away, us girls are well under way of planning our outfits. A huge factor in our overall look, as well as our comfort, lies just on top of our heads: our hair! Let's face it, it's going to be hot out there this summer. Dancing, jumping, and running from stage to stage, the last thing we want to do is mess with our hair the whole time! It gets in our faces and it sticks to our necks making us ten times sweatier. Yuck! Here are a few fashionable, practical, easy-to-do-yourself hairstyles for all your summer festivals!
This style is one that is pretty from all angles! We've got the pompadour in the front, braid on the side, (I usually only braid one side but you can alter it and do both sides if you wish) and the high, messy pony in the back! To achieve this look:
1. Section out the top portion for the pompadour, tease the hair, and adjust the height to your liking.
2. Take a small horizontal section above your ear on one side (or both) and French braid it until you reach the center of your head. Continue with a regular braid until you've reached the end of your hair. Tie off with an elastic.
3. Make a normal ponytail, tying off right below the pompadour.
4. Wrap the tail of the braid around the elastic to hide it. Pin in place.
5. Tease your pony, add a spritz of hairspray, and you're done!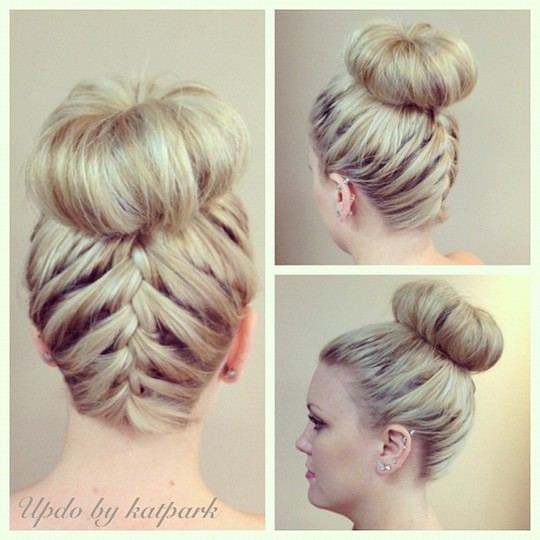 I love this one because, not only does it look amazing from behind, but you can customize it with hair accessories to match your outfit that day! Throw a flower on the side, a bow in the back, or daisies all around the bun and you've got a cute and practical style that you won't have to touch all day long!
This one is perfect for day 3 when you may not have had time to wash your hair. It will mask any oiliness you may have acquired over the past couple of days. It will get your hair up out of your face as well as off of your neck. Braids: they're in. And this one is adorable.
This one, well this one is just darling. It can be incorporated into an up do as well, by just putting your hair into a ponytail or a bun and having the heart on the side.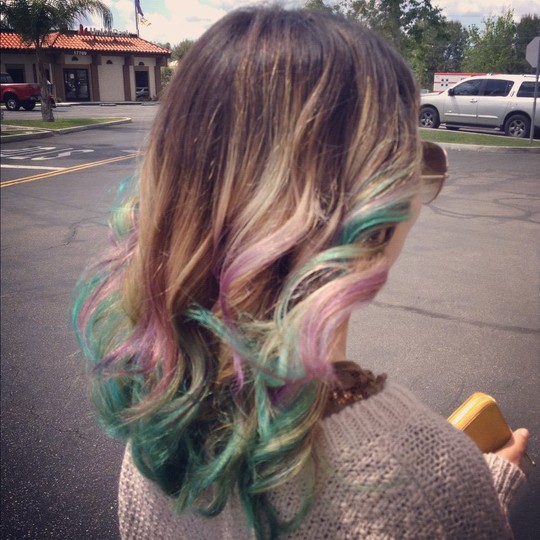 If you have short hair or if you decide to wear it down, you can spruce it up by adding fun colors to the ends! If you're not going for a permanent look, you can always use a semi-permanent color like Manic Panic. If you want just a temporary color that will wash out in one shampoo, try color chalk! There are many brands out there but I recommend Color Bug by Kevin Murphy because it won't rub off on your clothes and will stay vibrant all day long!
Check out our
Pinterest
page for more beauty tips and tricks!
Photo Credit: