We love EDM as much as the next guy, but when it comes to some deeper inspiration it's difficult to pull from club music. That's not to say that electronic music is always meant to make you dance. As with any genre, electronic music can be used to paint a picture of emotions with a deep artistic value.
Club music is pop in the sense that it is meant to be enjoyed at first listen. Avant-garde and experimental styles of music can be enjoyed at first, but also require attention and time to absorb the themes. Many EDM artists fail at delivering full albums for this reason. Take Jack Ü's record as an example, although there are a lot of great festival worthy jams, there is not much consistency between the songs and it feels like a collection rather than a journey.
We're gonna have to ask you to put down that vodka handle and pay attention, because this is music that you won't be hearing Martin Tiesto Francis dropping. If any of this interests you we recommend streaming the entirety on Spotify or of course supporting the artist with a purchase.
---
1. Jamie xx - In Colour
Two weeks ago, Jamie xx released his long anticipated debut album, In Colour. For those unfamiliar with the 26 year-old London based producer, he is known for his practically trademark use of steel pans as well as being one third of the dream pop group The xx, along with Romy Madley Croft and Oliver Sims, both of whom are featured on the album. Jamie first showed us his ability and range as a solo producer with the release of We're New Here, a remix album of the late Gil Scott-Heron's similarly titled LP I'm New Here.
[youtube http://www.youtube.com/watch?v=wpQW8rxNIhA]
Since In Colour's release on May 29th, I've listened to album all the way through at least once a day and my consensus so far is that this will be the definitive "Album of the Summer." The album is consistent with Jamie's style, which is a fusion of all the musical styles that have enthralled the budding producer throughout his life. The album features samples from a wide array of styles and eras. The amalgamation of samples that constitutes In Colour, includes sounds lifted from The Four Freshmen, The Persuasions, Lyn Collins, Idris Muhammad, as well as excerpts from a BBC Radio Show One in the Jungle which never made it to broadcast. Although In Colour is comprised of a range of tracks from bangerz to deep emotional ballads, it has an absolutely brilliant flow, with each song flawlessly leading into the next. Five years in the making, the album is reflective of Jamie xx's slow working pace and his pursuit for perfection.
Fun Fact #1: In Colour beat Alesso's Forever album by over 10,000 sold. But who's counting right?
[youtube http://www.youtube.com/watch?v=IkUKFdacHvo]
---
2. Nosaj Thing - Fated
Nosaj hails from the underground world of Los Angeles based beat music, a style that thrives on the combination of hip hop, electronic music, and jazz. His debut record Drift earned him worldwide recognition putting his popularity along the lines of Tokimonsta and The Gaslamp Killer. After a second album entitled Home and a collaboration on Chance the Rapper's Acid Rap Mixtape, Nosaj Thing is back with a full length LP delivering everything we could have wanted.
[soundcloud url="https://api.soundcloud.com/tracks/193414245" params="color=ff5500&auto_play=false&hide_related=false&show_comments=true&show_user=true&show_reposts=false" width="100%" height="166" iframe="true" /]
The textures on Fated create a powerful minimalist aura that surrender to gentle sounds and quirky beats. His drums hit a funky shuffle as they drive the record by adding bright energy to the otherwise droney synthesizers. Nosaj Thing always reminded me of a modern John Cage in the sense that he isn't afraid to question the concepts of sound design, sampling, and musical arrangement. For example the track Varius is filled with warbly synths that continually rise around the stereo field. This strange idea portrays alienation which falls in line with the melancholic feel of the album.
[soundcloud url="https://api.soundcloud.com/tracks/202866111" params="color=ff5500&auto_play=false&hide_related=false&show_comments=true&show_user=true&show_reposts=false" width="100%" height="166" iframe="true" /]
This record is a glimpse into the mind of an experimentalist who wittingly uses the themes of hip hop and ambient music to portray a range of emotions. Fated is a perfected piece of humanly imperfection and it's refreshing to hear this well-rounded growth in Nosaj Thing's music.
Fun Fact #2: Nosaj is actually Jason spelled backwards. Faded AF is also Faded AF spelled backwards.
---
3. Hot Chip – Why Make Sense?
Hot Chip is an electronic band from London who have been putting out records for the past fifteen years. The group began gaining positive critical attention in 2006 with the release of their second album The Warning. Ever since then the band has been consistently coming out with some crazy dance influenced pop albums. Why Make Sense? is the bands sixth studio album, and here we find them testing different styles while maintaining an upbeat and thought-provoking style.
[youtube http://www.youtube.com/watch?v=9S0ONyRctyE?rel=0]
For years Hot Chip were in the shadow of the great LCD Soundsystem, but when they disbanded Hot Chip took it upon themselves to take their position in the scene. This album doesn't have as many "out there" moments or dramatic changes as do their past efforts, but instead we find the band focusing on putting out a clean and precise record. The lead single Huarache Lights is one of the most easily accessible songs Hot Chip has put out with its steady groove, smooth melody, and bouncing psychedelic synths.
[youtube http://www.youtube.com/watch?v=ObUwFmceBvo?rel=0]
My personal favorite from the album is the moody dance track Need You Now, a jam that features a powerful sample from Sinnamon's I Need You Now. This track has a driving synth line and garage influenced rhythm that will keep you bobbing your head from start to finish. This might not be the best album Hot Chip has put out but it is certainly the most consistent. Each track on this record has a purpose and not a single one is lacking when compared to the rest. Hot Chip have once again pulled off a fantastic record that will keep you thinking and dancing after the party ends.
Fun Fact #3: Jamie xx and Hot Chip are both alumni from Elliott School in London.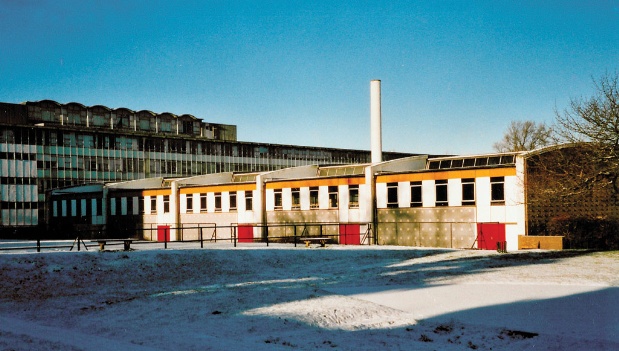 This article was written by Alec Barton, Louis Garcia, and Josh Garrett.